Wallpaper Calendar "Night Views from the World" October 2011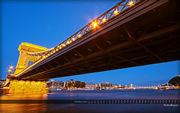 How surprising it is! An half of October has already gone. Though it's bit awkward to talk about the calendar on this time, I'd like to share the for this month as I'd made it weeks ago.
I was on a casual trip to Kyoto on the beginning of this month. The owner of Moon Palace, a Japanese hostel at NYC, opened a new hostel called "Pan and Circus" at Kyoto and I attended their opening party. And then, I was almost stuck in the hostel and developed their website. The result is like this. This is totally different from the other guest houses' web sites even if I say so myself.
Speaking of Moon Palace, last year on these days, I was staying at the hostel at NYC. The people I met there eventually became my close friends and we feel like as if we'd been hanging out for years. Yet, it's just one year ago. Time flies and crawls at the same time. It's quite strange.
Share this article
Tweet