[day35] Confidence towards English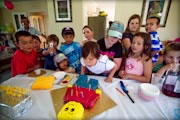 After only a 3 hour flight from Melbourne, I arrived at Auckland. You might think 'again!' though, I have friends here actually. This time, I stayed with Grant who is the son of a family with which my mom stayed more than 30 years ago. Cycling along the coast, visiting kids' school, it was like mini homestay. It's great that we've kept in contact through 3 generations so far and I'd like to keep this tradition in the future as well.
Well, I have a very special feeling towards New Zealand. When I visited this country around 15 years ago with my family, I couldn't communicate with people in English at all even though I was supposed to do so as I'd already started learning English more than a year previously. I was just too shy to utter a single word of greeting. It was quite enjoyable staying though, the strong regret remained in my mind too.
And Grant with whom I stayed in Auckland at this time had in fact helped me to overcome the trauma. In a few years after our visit to New Zealand, he came to Japan with his wife and we went to Tokyo Disney Land together. At the time, my parents were too busy taking care of my younger sisters and they forced me to be a personal guide for Grant and his wife. Considering the circumstances, I must not have kept silent. Although my English was not sophisticated enough, I managed to communicate with them and this event changed my confidence towards English radically.
"No matter how good or bad, I should try to communicate", thanks to the lesson from this experience, English conversation become my favourite subject during my school days. In terms of the 'survival English', I was doing quite well when I started learning English again in Australia though my English hasn't improved yet for some years. Besides, I became painfully aware that I shouldn't be complacent about my English in Australia but it's another story anyway.
All in all, I was so pleased to talk with people in Auckland as I found my improvement. Yeah, no trauma any more.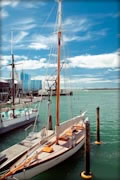 Grant told me that nothing had changed in the city but I did walk around the Auckland city centre. As I didn't have clear memories in 15 years, the city looked very new to me. The town which is called the City of Sails had many luxurious yachts in the harbour. I wish I could use such beautiful ships someday.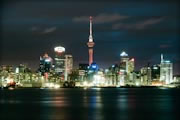 What's more, I found people in Auckland are very gentle. I'd say, there are so many aggressive people in Australia. Not only the contentious Aboriginal people, but many migrants and pure Aussies, I think they, especially for males, are socially forced to be macho in Australia. On the other hand in New Zealand, everyone I saw there was very relaxed and laid back. Even the officers at the airport were smiling at us. This city could be a great candidate in which to stay after retirement.
Share this article
Tweet