The Purpose of My Round the World Trip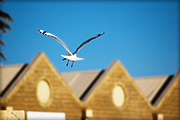 Last time, I started with talking about first class trips which should catch readers' interests but the first priority of this trip is indeed "Round the World trip". I've been thinking about this for years. Although some people advised me like "You are so young. You could work very hard for now and go everywhere after the retirement", I guess it's too late. Thinking about these two, "shouldn't have done it" and "should've have done it", the latter would be much more regretful, wouldn't it? I'd like my twenties to be absolutely eventful and meaningful to my entire life. To do so, setting up the journey at this point won't be a bad decision though it would be nice to go for a round the world cruising after the retirement.
Besides, there is a Japanese saying "Let your dear child travel" in other words, travel broadens your mind.
Real Intense Experiences
I believe travelling definitely helps you grow up. Drawing up detailed plans, interacting with other values at different countries, making a new friends from all over the world, maybe the allocated time at one place will be very short but with a keen awareness of the daily life, I'll be able to enjoy wonderful time at each site. Actually, I don't have any particular destinations such as a savanna at Africa or Champs Elysees at Paris. I just want to have real intense experiences which I wouldn't find if I remained in Japan and broaden my capacity through this trip. This is the prime purpose of this trip.
And the phrase "real intense experience" connects the two words "first class" and "backpacker" which seem bit contradictory at the first sight. First class which treats you with absolute high standard services, and on the other hand, backpacking which forces you to do everything by yourself, even though these two travel styles differs from each other completely, both of them share the sheer pleasure of travelling. I'd rather go for extreme than settle for mediocrity and have ordinary trip. There will be much more fun.
Appreciate Diversities
To appreciate diversities, this is the point I have in my mind in these days. A full course at a three star restaurant and a hamburger at a fast food restaurant, each of them have its own tastes and I'd like to myself enjoy both.
Generally speaking, people who use first class flights don't use dorm rooms, don't they? But in fact cheap hostels are quite enjoyable. Besides, I'd rather prefer them than decent hotels because there are many exciting new encounters. As a solo traveler, I sometimes need someone to talk with and it's easier to find suitable people who are in the same situation at hostels.
And generally speaking, people who use dorm rooms -I'm rather at this side- don't use first class flights don't they? Oh, to be precise, "can't use". As I posted the previous entry, the financial issue is not a big deal if you try earnestly. It really depends on the person's mind. And I suppose stretching yourself is very important. Though it's beyond my position, experiencing the higher world is the key to archive there. If I keep seeking to be there with the clear visual from the small experiences, I will eventually reach the place.
Best of the both worlds
First class and backpacking, I hope these two cause a sort of chemistry and bring real intense & rare experiences.
Well, these are the official reason of this trip and another one will be told at the next entry.
Share this article
Tweet